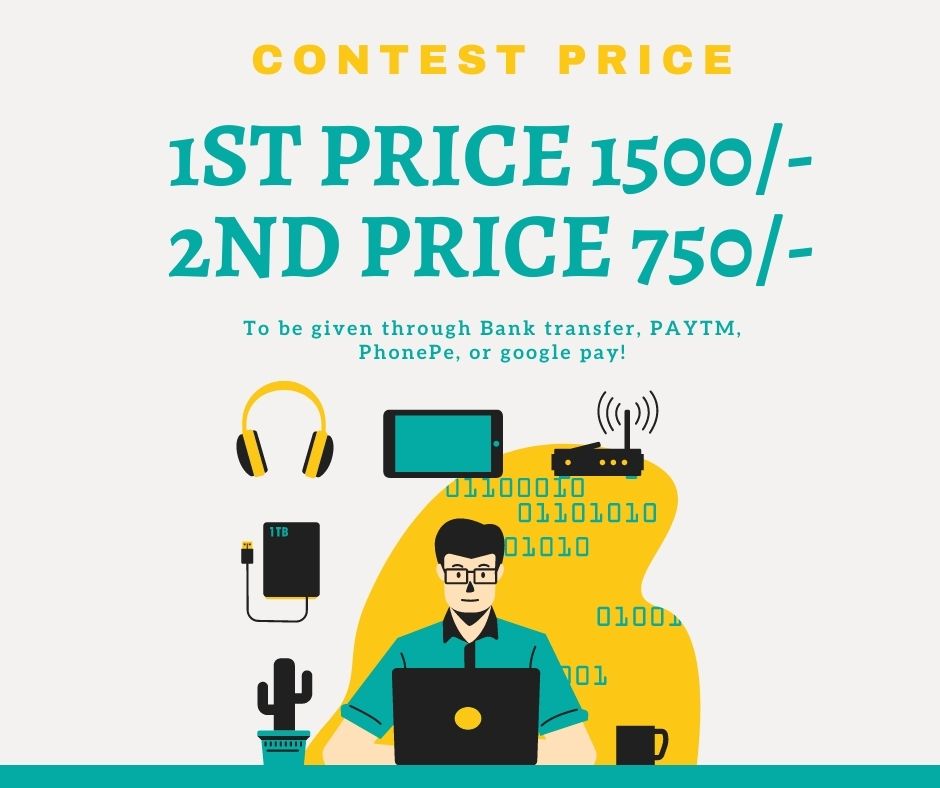 TERMS AND CONDITIONS
This campaign shall means "Essay writing competition" run by the firm TRIJURIS (Advocate & Legal Consultants) based in Delhi.
Candidate shall choose from topics as specified in Annexure I:
TOPICS SHALL BE IN FOLLOWING FORMAT
-Introduction/Brief background 
– About topic
-Advantages or disadvantages, if any
– Process in detailed manner
-Points to be kept in mind 
-Conclusion 
-Any other point candidate thinks necessary to add.
All articles shall be minimum of 1500 words and shall not be copy pasted from any website, however for sake of legal provisions, 15% copy content is allowed. It is to be noted that the article submitted by the candidates shall not be published anywhere before or after the date of submission of such article and if it seems that the article(s) is published on any website, the entry of such candidates shall be disallowed.
Present "Essay writing competition" shall be conducted between 26th April 2021 to 15th May 2021 and can be extended upto 30th of May, 2021 or such date as may be consider necessary.
TRIJURIS reserves all the right to reject or suspend the competition or any article, anytime as it may like without specifying any reason whatsoever.
THE PRICE OF COMPETITION CAN BE FURTHER INCREASE BUT SHALL NOT BE DECREASED, CONSIDERING RESPONSE FROM ALL CANDIDATES;
2 Lucky winners shall be awarded with 1st price 1500/- and second price 750/- on or before 15th June 2021.
Articles shall be send to info@trijuris.com.
FOR INCREASING CHANCES OF WINNING CANDIDATE(S) CAN WRITE AS MANY ARTICLES AS HE MAY THINK FIT, provided condition as mentioned here shall be fulfilled
The price money shall only be provided through Google Pay, Phone Pe, PAYtm or bank Account and no cash amount shall be given to any candidate
For any query, candidate can ask only through email at advpraveen92@gmail.com and, the time of expected reply shall be upto 4 hours.
Once any article is submitted during the contest, the same shall be used anywhere by TRIJURIS and the candidate shall not have any ownership or any right over the article. Candidate solely after submission of article accept that no copyright or any other claim can be raised by him or any other person on the behalf of candidates or by themselves.
Submission shall means sending of article through email.
There is no AGE bar for writing the articles, candidate of any age can take part in present contest. However, the decision of the firm TRIJURIS shall be final and no objections can be raised over the decision made by the firm TRIJURIS.
Candidates needs to provide basic details as mentioned in ANNEXURE II along with submission of their articles.
*****
ANNEXURE I: LIST OF TOPICS
Annual Compliances to be done by Private/Public/LLP/Foreign Company or its Subsidiary/Partnership Firm;
Registration of Private/Public/LLP/OPC/Nidhi/Producer/Section 8/Company Foreign Company or its Subsidiary in India
Meaning of Trademark? How to Register Trademarks in India? Renewal of Trademark
Understanding and handling of trademark objections and oppositions
Process of assignment of trademark
Process of trademark search
Copyright? How to register copyright in India? Renewal of copyright
Patent registration, Patent search and Provisional patent.
Meaning of GST? Process of registration of GST. Temporary GST registration
Different types of GST return under GST Act and process of filing of these GST returns
Process of GST Registration for Foreigners
Knowing provisions with regard to eWay Bill
How to cancel GST registration
All Provisions of GST invoicing and Input tax credit
All about filing of Income tax returns? Filing of ITR 1/2/3/4/5/6/7. TDS return;
Handling of Income Tax Notices
All About Uyam Registration and how to recover money from debtors under MSME Act
Registration process of Food license under FSSAI Act
How to register your shop under Shop & establishment Act? Difference between Trade license and shop license.
How to acquire OSP license in India? What are the pre-conditions to be kept in mind while registering?
Registration process of NGO, TRUST, SOCIETY and difference between them
ISO certification? Why and when to be taken and what are its benefits.
What is PSARA license? How to acquire PSARA license in Delhi NCR
Taking APEDA-RCMC Registration?
Step By Step Process of registration of Business Under Start-Up India
Understanding RERA Act.
Any other topic of your like
ANNEXURE II: BASIC DETAILS FORM TO BE FILLED BY CANDIDATE

Full Name of candidate:
Address:
Mobile No.:
Email address for future references:
Mobile number linked with Google Pay, Phone Pe, PAYtm or bank account details: